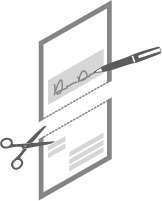 Step 1
Complete it & Clip it
Fill out the Return Form on the packing slip. Cut the shipping label from the bottom of the form.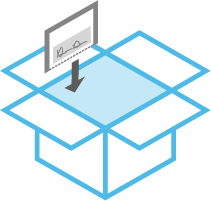 Step 2
Pack it
Include the Return Form in the box with your item to exhange or return.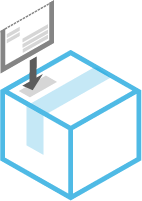 Step 3
Label it
Attach the shipping label to the box. Don't forget to remove any old labels or bar codes.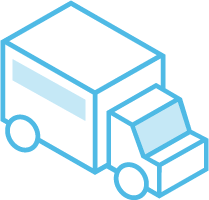 Step 4
Ship it
Ship your box from your local post office. It's a good idea to request a return receipt.
More Questions?
What is your return shipping policy?
Return postage is the responsibility of the customer, except for damaged or defective items, duplicate items or items that you did not order. Final determination of product condition is subject to our inspection.
What if my item is damaged or defective?
Oops, sorry about that! Let us make it right. Please contact Customer Service to help with your return.
How long will it take to receive my return credit?
It typically takes 10 business days, from the time you mail your item to us to receive it and credit your account. Your item will show as 'returned' in My Account once we have received and processed the return.
I returned my item to PayCheck Direct and you have not received it yet. Now what?
Once your return has been scanned by the shipper you chose, you will be able to view the tracking information from the shippers website.
If it has been more than ten (10) business days since you returned your package, click here to download an affidavit form to assist us with researching your returned package. Once you've filled the form out, email it back to us for faster service. We'll conduct an investigation and respond to you typically within 3 business days to let you know the result of our investigation.
See instructions for saving completed affidavits from the web.
What if I don't have my packing slip?
No problem! If you don't have your packing slip, you can print one off or create your own.
To print a packing slip: Click Here
To create your own packing slip: write down your order number and specify if you would like a return credit or if you would like an exchange. Put this information inside of your box. Mail the box to: PayCheck Direct, 6250 Ridgewood Road, St. Cloud, MN 56395.
Return Policy
We want you to be happy. We will exchange your product or give you a refund for most items you return in new condition within 90 days after you bought it. For defective items or an item you received that was damaged, we pay the return shipping. Just call us for a return postage paid label.
If you have any problems with a product, please check the manufacturer's warranty.
Computers, camcorders, digital cameras, electronic game systems, tablets, e-readers, air conditioners, heaters, and generators must be returned within 30 days. Products sold in sets must be returned as a set; we will not accept partial sets. Music, movies, video games and software have to be returned unopened (factory sealed). Exchanges are for exact same item only.
RETURNS ARE LIMITED FOR MOBILE DEVICES
Once shipped, only defective and damaged devices can be exchanged for an identical device on phones. Defective and damaged exchanges must be within 30 days of purchase.
Remember, PayCheck Direct never charges re-stocking fees!